The Balcony of the Levee.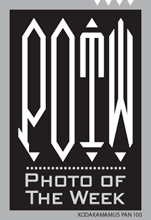 By Joe Dempsey | Sunday, November 16, 2014
Joe Dempsey's feature this week
ventures into the backcountry of the Mississippi River Delta, where we see strange but explainable shapes in a rice field, mystical reflections of skinny cypress trees in the waters of the "bar," a rickety relic of a bygone age still holding sway at the junction of two remote Arkansas highways, and a whole bunch of cattle, some in herds and others standing as rugged individuals. It's a very nice tour way back in the boonies of Phillips County, Arkansas.