Writing a Bio Poem
In the Target Language:
The 2014 Poems.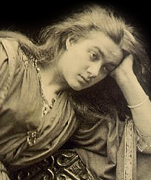 By Freddie Bowles | Thursday, July 24, 2014
We are pleased to announce the publication
of four new Bio Poems written by students in the Special Methods of Instruction in Foreign Languages 2014-2015 cohort in the Master of Arts in Teaching Program at the University of Arkansas. The Bio Poem assignment serves many purposes. For in-service teachers, it provides biographical information about the student and information about the student's proficiency in the target language — information useful for all of Danielson's domains. Students can share their poems to establish a sense of community in the classroom. They can peer-edit each other's poems for an instructional task. And they can publish them to share with parents and community.