Anatomy of a Sunset.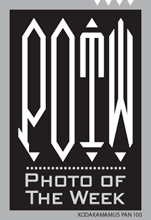 By Joe Dempsey | Sunday, June 28, 2015
I have a few rules for shooting sunsets,
the first two of which are paramount to see and capture the entire process: One, get there before it starts; Two, stay there until after it's over for the last hurrah. Three, mount the camera level on a tripod, use a cable release, and shoot early and often. Fortunately, I reside just minutes away from what I consider to be one of the finest locations on the planet to observe and/or photograph sunsets, to wit: the southeast shoreline of Saracen Lake in Pine Bluff, Arkansas. From that point, I am shooting over a long expanse of water toward a low, uncluttered horizon, with nothing but a whole bunch of due west behind it.