Crescent City Captures.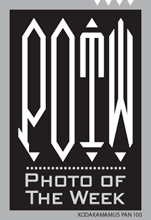 By Joe Dempsey | Sunday, November 23, 2014
Over the years, as part of a loose-knit group
of good ol' boys, I have made a number of trips to New Orleans to see Saints football games and do a volunteer stint at the French Quarter Fest. In the non-football and non-festival parts of the trips, we scattered like a covey of quail, each pursuing his own interests. Mine, of course, was getting as many pictures as I could in the French Quarter, where we always stayed. For this edition we are doing a show and tell of shots from those trips.