Curious as a Cow.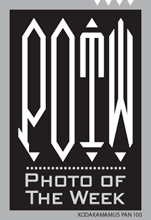 By Joe Dempsey | Sunday, May 17, 2015
We've all heard the old saw
"curious as a cat." As a long-time servant of a series of cats, I can attest to their curiosity. It is a natural truth. As a photographic explorer, I have discovered that many cows are as curious as a cat. Particularly when a pickup truck is part of the equation. I'm thinking the cattle curiosity is probably heightened by the presence of a pickup. Chances are, their favorite human arrives in a pickup truck to provide new hay, feed, and words of encouragement. But then again, perhaps not. Who knows?