I Found an Osprey.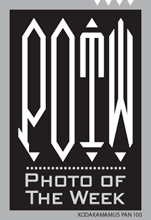 By Joe Dempsey | Sunday, April 5, 2015
There's a lot to be said for being
at the right place, at the right time, in the right light, with the right equipment, and last but not least, looking in the right direction. When those axes cross at the same point, there is but one thing left to do, to wit: Hesitate not! Push that shutter button and keep the camera firing. I was the benefactor of those converging axes back in June of 2013 when I crossed paths with an osprey on the wing near Felsenthal, Arkansas. Please join me in taking a second look at this magnificent bird, who obligingly stares back at you.