There's Time to Teach:
Making Poetry Sing with R.E.M.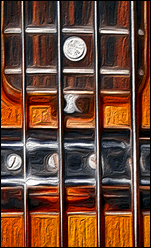 By P. L. Thomas | Tuesday, October 28, 2014
Writer, teacher and editor P. L. Thomas
of Furman University tells us why and how song lyrics and music videos by the alternative rock group R.E.M. can help students learn to read and appreciate poetry and develop a lasting love of reading and language. Traditional education often has a way of ruining poetry, but Professor Thomas through his practical classroom techniques shows teachers how to rejuvenate the joy and power of purposeful language. There's time to teach, he writes, and the entry point into teaching and studying poetry is music. Once inside, the journey can often lead to rich and complex experiences with language.