Groucho Visits L.A.
With His One-Man Comedy Show.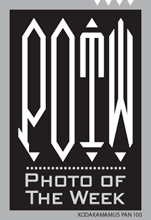 By Joe Dempsey | Sunday, March 9, 2014
Hooray for Captain Spaulding!
This week we feature a one-man Groucho Marx show by actor Ron MacClosky at the newly renovated Community Theatre in Pine Bluff, Arkansas. Husband and wife entrepreneurs Jack Stradley and Kathy Majewska booked MacClosky's renowned comedy act as the premier performance at the theatre's opening weekend on March 7 and 8. The photo essay includes shots of Groucho as Captain Spaulding in Animal Crackers and Groucho as host of the TV series You Bet Your Life.