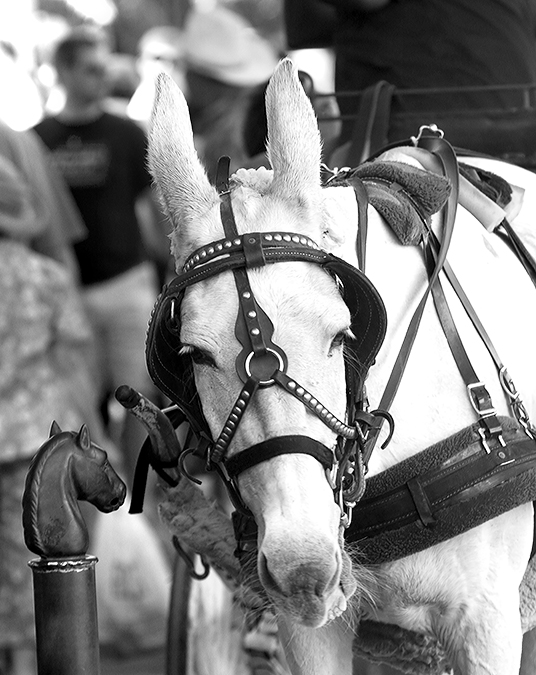 Sunday, September 16, 2007
A New Orleans carriage-mule seems to be sharing his thoughts with a distant cousin. The mule and his unseen carriage (it's behind him) are at the corner of Decatur and St. Peter in the French Quarter of the fabled city. This means that they are next up to tour the Quarter.
If you walk southwest across the street, the location becomes St. Peter and North Peter. Seems in someone's mind (who was apparently in authority at the time) that Decatur should end and N. Peter should start at the same corner. Perhaps this is the subject of discussion between the ancient, tarnished hitching post and the mule. If so, the debate makes about as much sense as the decision to change the name of the street mid-stream.
In New Orleans, such issues raise nary an eyebrow. There are more important things to discuss, such as whether the pungent chicory-laced coffee from the Cafe DuMonde is better than a similar brew from the French Market a couple of blocks to the east.
Or perhaps the debate centers on the merits of Jax beer versus Dixie beer. In my drinking days, my observation was that after quaffing a Dixie, one should find a mule like the subject of this photo, navigate to his south end, raise his tail and kiss his butt to cleanse your offended pallet of the raucous Dixie taste.
This observation would normally prompt a quick rejoinder from my brother, who opined that the taste of Dixie did have a bit of robust character and served as a fine complement to the bouquet of the Redman dollop wadded in his cheek. In my humble opinion Jax was less than one notch above Dixie. But the Redman did have some merit.
One area in which we do agree is the procedure to follow after smoking one of New Orleans' Picayune cigarettes. They are as strong as nine acres of garlic or ten minutes of bear's breath, perhaps even a strong as a combination of the two. After smoking a Picayune, it is generally a good practice to ignite and burn a few rags to clarify the air.
The shot of the mule was made on film prior to Katrina. The good news is the mules survived. They are providing environmentally sound transportation around the French Quarter still yet.
N O T E :
This photo is currently residing at JRB ART at the Elms, a fine gallery in Oklahoma City, the proprietor of which is Dr. Joy Reed Belt, a dear friend of long standing. The image is in a collection which was part of an exhibit at the gallery in 2005. http://www.jrbartgallery.com/
Other New Orleans photos may be found at http://www.joedempseycommunications.com/NB_Home.html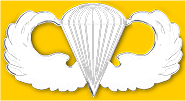 Click the jump wings
to see the previous Photo of the Week. . . .