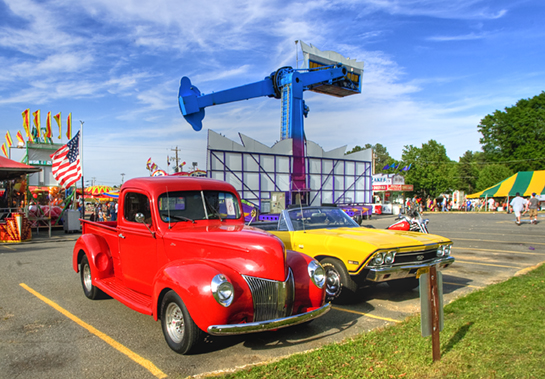 Sunday, November 11, 2007
If you look around, you can still find snippets of America. I found this one in Star City, Arkansas. Population 2,208. The event was Star Daze, the city's annual festival. The time was during an election year, so all of the appropriate candidates were on hand with their attendant minions in tow. Well-honed glad handing and baby kissing was the order of the day.
The expected culinary offerings were on hand: funnel cakes, cotton candy, hot dogs, tons of fried delights. Enough to clog the arteries of at least twice the local population on any given day. What you did not find was tofu, flavored latte, or sushi — and I did not spot any Godiva chocolates.
There was a fine carnival replete with rides definitively designed to quickly remind you of what you had recently consumed.
If you were not present with a particular axe to grind, the only reason to be there was to have fun. From all outward appearances, if one came to room temperature, he or she was welcome to enjoy the fun.
A band held forth with mostly country music, laced with enough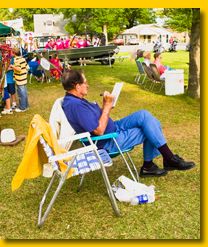 rock and roll to keep almost everyone pleased most of the time. All reasonable behavior was apparently tolerated. One guy, who probably came at the insistence of his family or friends, calmly sat in the frenetic carnival atmosphere, not 75 feet from the band's blasting speakers ... working crossword puzzles. You'd probably want to be a member of this family or circle of friends. There is evidence here that what matters in that group is folks being together and enjoying themselves in their own way.
Indulgence, I believe is the word.
I turned my cell phone off. And soaked up the karma of America.
Oh, and the restored vehicles. NEAT!
N O T E :
Nikon D100 / 14 mm Nikon f2.8 / on the 'pod / Post processed with Photoshop CS3 and PhotoMatix HDR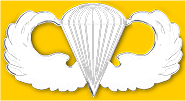 Click the jump wings
to see the previous Photo of the Week. . . .