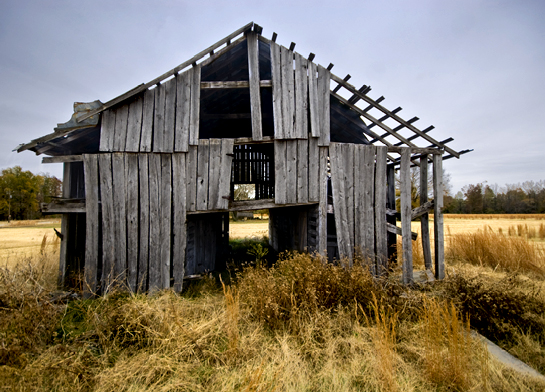 Sunday, November 23, 2008
"My granddaddy built it," said Steve Harvey when I asked him what the story was on his barn. It stands a few miles east of Hickory Plains, Arkansas, on state highway 38. Steve lives across the highway from the barn on property which has belonged to his family for a long time.
Steve and I met when he discovered I had parked my truck in such a way as to block his egress from his grandfather's place. After an introduction and an appropriate apology from me, Steve revealed some history of the barn.
According to Steve, this is the second version of the barn. The first one, also built by his grandfather, was destroyed by a tornado in 1952. On both occasions, Harvey's grandfather felled the trees from which the barn was built. Apparently this one was a carbon copy of the first one. If you are a camp follower of these articles, you'll recall that making one's own lumber is not out of the ordinary for barns of this age. For the curious, this sentence will link you to the story.
Steve was able to pinpoint the year of the tornado because he had a collection of black and white photos which were shot when the twister dismantled the barn. He showed them to me and we noted the imprinted dates. Apparently, his grandparents were photo enthusiasts. The collection included a number of photos of the barn and other areas of the farm, including one where everything was covered with a respectable layer of snow. I felt fortunate. Not everyone carries a collection of 56-year-old photos and shows them to perfect strangers.
This barn is typical of mid-to-late forties construction. It has an upper floor for hay storage and six stalls for mules. Steve says a lot of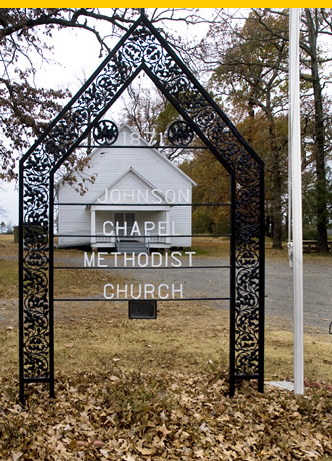 people stop and photograph the barn — and one person even expressed interest in buying the structure. He allows as how he would have entertained an offer, but the offeror never followed up. Fortunate for me.
The Harveys live in a good neighborhood. Just down the highway is the Johnson Chapel Methodist Church, started in 1871. A neighborhood with a 138-year-old church has something going for it.
N O T E S:
Nikon D200 / Barn-Sigma 10-20mm f4-5.6 D DC-HSM Zoom on leveled on tripod / Church - Nikon D200 -AFS Nikkor 18-70 f3.5-4.5G ED hand held / Post processed with Photoshop CS3 Extended and Genuine Fractals Print Pro.

At Steve's invitation, I shot some more pictures of the barn. Find those on our blog, Weekly Grist for the Eyes and Mind.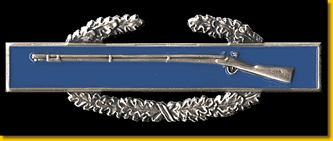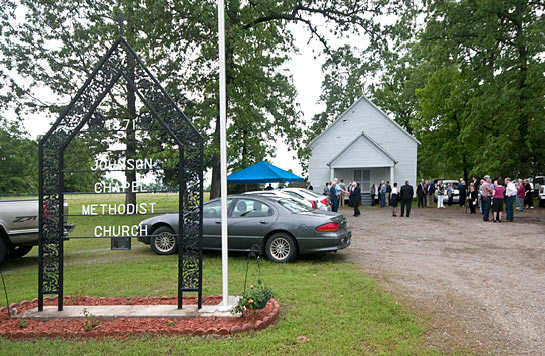 Wednesday, May 13, 2009
Little did I know in November, 2008, when I photographed Johnson Chapel Church that I would return some seven months later in May of 2009 to attend the burial of a very good friend, Jim Hayley. I was honored when I was asked to write and present the eulogy at his funeral.
Turns out, his family hailed from the community around Johnson Chapel Church. In fact, it was once called Hayley. There are a number of Hayleys still living in the area and a goodly number of Hayleys laid to rest in the family lot where Jim was buried. A good crowd showed up at Johnson Chapel Church to pay their last respects to Jim Hayley
Jim Hayley 1929-2009
The first time I laid eyes on Jim Hayley was 18 years ago — and I was fearful. I saw a man around my height with a size 19 neck and shoulders that appeared to be at least an axe handle and a half across, maybe more. All this was over a considerably smaller waist with arms as big around as small trees dangling from those massive shoulders. He had a military haircut and a built-in frown. I thought to myself, fear this man. Do not cross him. Within the hour, my misplaced fears melted like a snowball in August.
We introduced ourselves, and Jim's auto-frown morphed to the alligator-width smile we've all seen on Jim Haley's face. Since that day, I have counted him as a friend. So much for snap judgments.
I speak for a legion of friends and colleagues who, having been around Jim on a frequent basis over the years, are the beneficiaries of learning his take on life. In Jim Hayley, we saw a man who needed no validation by others. The atta-boys, slaps-on-the-backs, congratulations and well wishes upon which the rest of us dote on were wasted motion on Jim. They slid off him like water off a duck's back. Quite simply, he knew who he was and was satisfied in that knowledge.
One might think such an individual to be smug and aloof. With Jim Hayley nothing was further than the truth, because along with knowing who he was, he was a humble, unassuming man. He believed living with those qualities was his only possible way to exist — one day at a time. He carried clippings of quotes in his billfold. One of those sums it up. The quote from Albert Camus says, "Do not wait for the last judgment. It takes place every day."
Perhaps what he experienced as a combat infantryman in Korea helped mold his outlook. Included among his decorations is the Combat Infantryman's Badge, awarded only to those engaged in direct enemy combat. He never had much to say about his Korean experiences except for coming under fire while he was up a telephone pole… and about the weather. During the winter of 1951, the coldest on record to that date, his observations were a harbinger of attitudes to come. He said, "After it gets to 10 below, it really doesn't make that much difference." His stint in the Army started after he volunteered when he learned he was about to be drafted. When he was asked what his branch of service was, he would reply simply, infantry.
Jim came home in one piece and in 1953 wandered into a honky tonk in scenic Des Arc, Arkansas. It was like "Some Enchanted Evening." He spotted Mary Holmes across the room and the gears started turning. Mary says after they met, she can't remember whether they danced or not. The impression must have been good, however, because a week later, Jim called Mary for a date — and the rest is history. They went together for about a year and were married on April 17, 1954. For the first few years of their marriage, they were more or less migrants at the behest of Southwestern Bell, Jim's employer of what became a 39-year career.
Mary says they lived in a lot of motel rooms at the time. They settled in White Hall in 1962. Mary was able to stay at home, but Jim stayed on the road a great deal of the time, doing what he did best for Ma Bell with wireless repeaters. Sometimes, he would drive his telephone truck home on Saturday night. What Ma didn't know wouldn't hurt her. Jim allowed as how one week away from the family was enough. Sunday morning, he would drive the truck back to the job site. Eventually his schedule permitted him to participate in his community, something you would expect from such an honorable man.
Jim's dry sense of humor was a good behavioral partner to his humility. I had the occasion of introducing him to another friend several years ago. After the introduction, he said, "And it's not really important that you remember that." We all had a good chuckle and parted company. I thought to myself, I've just seen a good lesson in how to set people at ease.
You always saw Jim with suspenders and a belt. He said he was like the similarly attired Justin Wilson, he was a safety man. He was also always ready and well-equipped for life's small emergences with his snips, pliers, wrench, and flashlight.
Jim was a world-class hugger. And he was one of those rare individuals who made greetings and departures an art form. Say, "Hi Jim, hiyadoin?" and you would hear back, "I ain't never had it so good." The words were spoken through a face-wide smile. You heard it a jillion times and you believed it every time. Upon departure, when you told him to take care, here the smile came again with these words, "I got to. I bruise easy and bleed bad."
"The good men do is oft interred with their bones," William Shakespeare wrote in Julius Cesar. Well, I hate to tell you Mr. Shakespeare, but in White Hall, Arkansas, that ol' dog won't hunt. This room today is full of the good Jim Hayley did. The good he did is alive and well. And we won't remember it just for today. We'll remember it until it is our turn in a room like this.
Thanks Jim!

Click the jump wings
to see the previous
Photo of the Week.

Click the camera
for an index to every
Photo of the Week.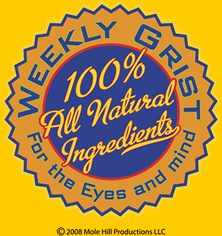 Most of the time, there is more to the Photo of the Week story than can be told in an essay. And most of the time there are more pictures to be seen. Presuming that some folk will enjoy being privy to this trove of information, I have created a blog, "Weekly Grist for the Eyes and Mind," where I am showing and telling "the rest of the story." There are also some blatantly commercial mentions of some of the things we do to earn our beans and taters. Click on the Weekly Grist logo and go to the blog. — J. D.