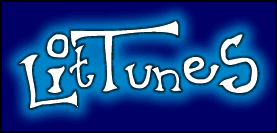 Addendum
to "Step It
Out, Nancy"


CREATING LYRICS:
How the ballad came to be.


Pamela writes:
Date: April 1, 2009 3:31:30 AM EDT
To: feedback@rambles.net
Subject: Could you help me get in touch w. Jerome Clark??
I use a song of his, "Step It Out Nancy," in my English classes, and I'd like
a. to get his "official" permission to use it (my use falls "within fair use guidelines," in that I *NEVER* make any money off it!)
and
b. to tell him what I do with it (It was a kick to teach here in Burundi; the students guessed that "cowboy" was "shepherd" when we were going over the vocab. at the beginning.
I have corresponded w. Holly Near about my use of the song ....
thanks for whatever you can do.
best regards,
Pamela Bostelmann


Jerome replies:
Dear Pamela Bostelmann:
Jeez, now that is cool. Way cool, in fact, as the kids would say (or maybe they used to say it and I'm just showing how out of it I am in my dotage). I learned a few years ago that "Step It Out, Nancy" is often being mistaken for an actual folk ballad, that in fact it had effectively passed into tradition, and that was exciting enough to me. Now, I learn you're teaching it in Berkeley and in Africa. Wow. Amazing where a song will go. If I still had an ego at my age, it would be absurdly inflated.
The idea for the song came into my life in the latter 1970s when I bought an album by the Dayhills, a Twin Cities-based Irish trio headed by Tom Dahill (which is how he spells the name in real life). In that version it was "Step It Out, Mary" (years later, I found the same version on a Dubliners CD; I imagine it is something of a minor Irish-pub standard), in which — as I'm sure you know — a young woman falls in love with a sailor; her father forbids their marrying, and unable or unwilling to defy his wishes, the two commit suicide. I loved the melody, the first half of the song, and the chorus even more, but I thought the conclusion was dopey, almost as if the composer — the Dayhills credited "Mary" to tradition — hadn't been able to figure out a compelling way to resolve the conflict.
Not long afterwards, my friends Robin & Linda Williams visited my first wife and me in our home in a Chicago suburb. I played the Dahills' song and suggested that it might be improved if we rewrote it — remember, I thought it was a p.d. tune — and set it in Wyoming and the Johnson County Wars (during which juries of peers tended not to convict those who had committed violence against the hated big ranchers). In our version, the female character would do something other than drown herself. Robin and I sat down and created "Step It Out, Nancy" from "Step It Out, Mary." The new lyrics are mostly mine (I am a writer, not a musician), and Robin provided the arrangement. Robin & Linda subsequently recorded it on one of their early albums, on the June Appal label if memory serves. Later, as obviously you're aware, Holly Near covered it a couple of times, adding a verse Robin and I frankly weren't crazy about, and I believe some Irish singers and bands have picked it up, most apparently under the impression that it's an authentic frontier ballad with Celtic roots.
Two or three years ago, corresponding with folksong scholar John Minton, I learned that "Mary" is not a trad song, exactly. It was written by an Irishman, Sean McGuire, in the 1950s, after he heard some little girls singing a skip-rope song whose refrain was "step it out, Mary." As I understand it, McGuire's melody was adapted from the one the children sang. In other words, like Robin and me, he created a new song out of an older one. As I always say, what good is tradition if not for looting?
Of course you can teach the song and make whatever use of it you wish, though if you happen to fall into a million bucks because of it, I'd appreciate your letting me know. "Nancy" is out there, and if you and your students find it and her meaningful, I am immensely flattered. I am, however, cc-ing Robin Williams because he is part of the song's creation and naturally has a say. I doubt that his feelings will be much different from mine, but I have no right to speak for him, and if he has anything to add, I'm sure he'll get in touch with you.
Now, my turn to ask a couple of questions:
How are you teaching the song? And how did you come to choose it?
Finally, thank you for letting us know about this. I think you've made the rest of my week.
Cordially,
Jerry Clark

Return to the Lesson Plan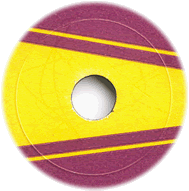 LitTunes was launched on November 12, 2007.
We invite you to come back often as LitTunes
grows and develops. We also invite you to participate.
Contact Dr. Christian Z. Goering by E-mail at
chrisgoering@gmail.com