Our NCTE Workshop in Boston
Was a Big Hit! We've Filled the Jukebox
with Resources for Your Classroom.
Chris Goering and colleagues presented a one-day workshop at the National Council of Teachers of English conference in Boston on November 25. LitTunes provided online resources related to the presentations at the workshop, Using Music to Teach English from A to Jay-Z. "Enthusiastic attendees. Inspiring presentations. Very powerful day," Chris reported by text at the conference's conclusion. Topics included "Rhetorical Analysis of Lyrics" by Josh Vest, "CCSS and Music" by Suzanne Oertel, "Music for Recontextualized Purposes" by Lindy Johnson, and "Woody Guthrie and Me" by Will Sewell.
Teacher's Resources


Tim Duggan:
Music of the Intellect

MUSIC INTEGRATION
Slideshow: M.A.S.T.E.R.I.N.G. the Art
of Music Integration in the Language Arts Classroom.



M.A.S.T.E.R.
A handout explaining the concept: Mnemonics, Adaptations, Settings, Themes, Extensions and Explorations, and Recital in printer-friendly .pdf format. If you prefer a MSWordDoc, kindly click this sentence.


MUSIC WEB
Tim's personal website.



Josh Vest:
Rhetorical Analysis of Lyrics

MUSICAL TEXT ANALYSIS I
Student Handout for analysis of Paul Simon's "I Am a Rock" in printer-friendly .pdf format. If you prefer a MSWordDoc, kindly click this sentence.



MUSICAL TEXT ANALYSIS II
Student Handout for analysis of Vampire Weekend's "Ya Hey" in printer-friendly .pdf format. If you prefer a MSWordDoc, kindly click this sentence.



MUSICAL TEXT ANALYSIS III
Student Handout for analysis of U2's "Pride (In the Name of Love)" in printer-friendly .pdf format. If you prefer a MSWordDoc, kindly click this sentence.



COLLABORATIVE ANALYSIS
Student Handout for collaborative analysis of U2's "Pride (In the Name of Love)" in printer-friendly .pdf format. If you prefer a MSWordDoc, kindly click this sentence.



SLIDE SHOW
PPT presentation for U2's "Pride (In the Name of Love)"



Suzanne Oertel:
CCSS and Music, Getting Critical

HANDOUT:
Text Set Assignment for Students in printer-friendly .pdf format. If you prefer a MSWordDoc, kindly click this sentence.



PLANNING:
Text Sets Planning Document



A RAISIN IN THE SUN:
Text Sets Planning Document



LYRICS:
"Faketown" and "Old Before Your Time"



PREZI:
"CCSS and Music: Getting Critical"



Daniel Ian Rubin
Using Music to Teach Dystopian Literature

MINDCRIME, DOUBLETHINK
Instructions for writing a paper based on Queensryche's Operation: Mindcrime and Orwell's Nineteen Eighty-Four



DYSTOPIA AND MUSIC
A critical analysis of the concept: "Mindcrime and Doublethink: Using Music to Teach Dystopian Literature"



Lindy Johnson
Music for Recontextualized Purposes

POP CULTURE:
A Prezi about Teaching with Pop Culture



Chris Goering:
Writing the Soundtrack of Your Life

SLIDE SHOW:
A PPT about the Soundtrack lesson



Will Sewell:
Woody Guthrie and Me

MUSINGS from Dr. S:
Links to Dropbox with PPT presentation and a collection of unit plans, videos, and more teaching tools about Woody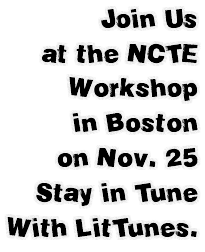 The pre-conference report was published on LitTunes a few days before the workshop. It provides background, analysis, and commentary about the concepts and ideas raised by the presentations.
By Chris Goering
Fayetteville, Arkansas
November 19, 2013
At the tail end of my 2012 year-in-review essay last February — "Two Measures Ahead...." — I mentioned a proposal for a one-day workshop on teaching English with music at a conference — sketchy info at best, but that's as far as I dared go. "While it might be taboo to discuss the proposal since it hasn't been accepted," I wrote, "I'll just say that if it does happen, I promise you'll hear more about it."
Good news! The proposal, a collaborative effort with other teachers and scholars from around the country, was

accepted and is taking form quite nicely under the title Using Music to Teach English from A to Jay-Z. It happens at the annual conference of the National Council of Teachers of English (NCTE) in Boston, Massachusetts, on Monday, November 25.
Just in case….
A few slots still remain. If you'll be in the area and want to stop by, please join us. We'd love to see you there.
Genesis
Writing the proposal really started at last year's NCTE convention in Las Vegas when I happened into a session presented by Lindy Johnson, a star Ph.D. student at the University of Georgia and a former English teacher from Boston. Lindy and her colleagues discussed a re-contextualized concept of popular culture in teaching. To say it resonated is an understatement. I included some of Lindy's ideas in a session later in the conference, and then during my flight home to Fayetteville I grabbed a notebook and outlined the ideas that led, ultimately, to next week's workshop.
Next came the hard work of actually writing the proposal, defining the literature, and selecting the participants. Having never organized a daylong workshop at a major conference, I found the challenge both instructive and invigorating. Today, as I pause for a moment of reflection in these hectic last days of preparation, I realize that the workshop originated years ago — perhaps with the launch of LitTunes in November of 2007, or perhaps even earlier when I first taught The Soundtrack of Your Life lessons to high school kids in the early 2000s.
I can reach back even further, as far back as a half century, to find educational literature advocating for music in teaching. Whatever the case, it is hard to argue against the tight connection between music and literacy, between lyrics and the English language arts classroom. It's music to my ears, ringing loud, crisp, and clear.

The NCTE Promo Reads....
So, we are poised to begin another stanza of my favorite tune. Here's what the NCTE program says about the conference:
This one-day workshop features several trusted teachers, authors, and teacher educators to lead demonstration lessons about teaching 6-12 English with music, popular and otherwise. Participants will experience a series of lessons that position music in the English classroom for different purposes, addressing CCSS, critical, and cultural goals.
Music builds authentic, rigorous, and relevant inroads to the teaching of English and by considering music in teaching and learning, especially in view of the Common Core Standards, this symposium provides teachers with classroom-tested methods that represent innovative and effective approaches to teaching English.
Drawing on the work of Marsh (2011), Morrell (2004), Hagood, Alvermann, and Heron-Hruby, (2010) and Lamont Hill (2009), the workshop provides a framework to help professionals understand and use four models available when incorporating popular music into the ELA classroom: the utilitarian, cultural capitol, critical, and recontextualized models. This framework will serve as the major organizing structure in the day-long workshop, as attendees participate and experience all four models. Each presenter/author/teacher will offer a technique, approach, and/or lesson that can be taken back to the classroom and used immediately.
Success with the proposal would not have been possible without Lindy's help — she is not only a collaborator and co-writer, but an adept editor, magically trimming a bloated, 2,000-word proposal into 800 really sensible words. As with any teaching opportunity, we thought about the session's ultimate value to potential participants. We want to be sure that our fellow teachers will leave Boston with a clutch of ideas and lessons they can take back to their classrooms. We also want our participants to see in some depth the pedagogical framework to guide their thinking about using music and other expressions of popular culture to enhance instruction. We're thinking of it as theory through practice.
Utilitarian, Cultural Capital,
Critical, Re-Contextualized
The framework is designed to help teachers understand the various models one can use when incorporating popular music into the ELA classroom: the utilitarian, cultural capital, critical, and re-contextualized models.
The utilitarian model seeks to connect school content to a student's daily life. This is a fertile field where many of the LitTunes lesson plans and essays get their start. A good example is "The Song Chorus and Thesis Statement Connection" unit of study. Another proven approach is demonstrated in "The Soundtrack of Your Life," where we teach narrative writing through the use of each student's favorite music.
There's nothing wrong with that at all. In fact, it is a great way to think about motivating students, reaching high standards for learning, and creating an ambiance in a classroom that is positively conducive to productive interactions.
The cultural capital model seeks to build on the authentic experiences of students who have been marginalized by the educational process or other expressions of society. Students are empowered to choose the songs that represent their identity and their outlook on life. The Soundtrack lesson, clearly my favorite, embodies this spirit of self-discovery. Further study of favorite songs above and beyond the initial references can yield powerful connections between students, school, and teachers as it honors the students for who they are. By accessing students' culture —their music — teachers empower students to engage in learning with a vigorous investment.
The critical model relies on two variations. In one variation, a critical pedagogy (Friere) drives the examination of music lyrics, listening against the grain for issues of power, race, and gender. In the other, a close reading of song lyrics pushes students to apply a rhetorical framework to the songs in the quest to find meaning. The critical model views popular music as a serious source for social knowledge to be discussed, interrogated, and critiqued.
In either case, the careful and thoughtful reading of a song —lyrics and music — creates a situation with which students can hone their analytical skills while gaining a new level of understanding about life, the world, or both. Burgundy Anderson delves into these conversations in her LitTunes feature on music videos.
The re-contextualized model incorporates aspects from each of the other models, but also calls for a specific focus on providing opportunities for students to construct new knowledge and to transform pop culture texts for new, unforeseen purposes. It is this fourth space that provides access to the previous three and offers students the chance to create, re-mix, and deepen their learning and engagement.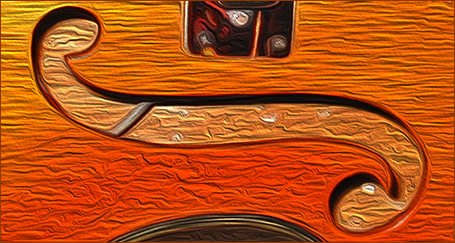 An Impromptu Lit-Tunes Reunion
Naturally, several LitTunes authors are part of the one-day workshop. Several others have expressed an interest in sharing a piece of their work with the World Wide Web after this experience concludes.
Readers will recognize the names and talents of several contributors to our online literacy education project:
William Sewell:
"I Got the Writin' Blues," a LitTunes lesson plan, and "Composing with the Man in Black," a LitTunes unit of study for the language arts.
Burgundy Anderson:
"Music Video = Visual Text," a LitTunes special feature.
Suzanne Oertel:
"The Whole Language: Embracing the Revolution in Digital Communications," a LitTunes essay and conference report.
It's a bonus to have these LitTunes contributors participating and sharing ideas and artists, ranging from Katy Perry to Woody Guthrie, and from music videos to in-depth Common Core style analysis of lyrics.
Other presenters include the aforementioned Lindy — this wouldn't be possible without her. Tim Duggan, a professor at Northeastern Illinois as well as a songsmith (http://www.timdugganmusic.com), will share music-related lessons with workshop participants. Josh Vest, a teacher at Bentonville High School, brings a unique critical approach that overlays with arts integration. Dr. Daniel Rubin, who recently completed his doctoral dissertation at New Mexico State, will discuss his distinguished article from English Journal, "Mindcrime and Doublethink: Using Music to Teach Dystopian Literature."
Willy Wood will serve as DJ for the event, coordinating songs with the different participants as well as providing music for each aspect — motivation, transitions, background, etc. — of the workshop, ideas he wrote about in the 2012 book The Rock 'n' Roll Classroom: Using Music to Manage Mood, Energy, and Learning.
One of our collaborators will be live-tweeting from the event @littunes. Participants will be encouraged to reference #ncte13music in their social networking. LitTunes will follow-up with a conference report, and will also post pertinent materials in the space below. So, even if you can't come to Boston, stay in tune.


C a l l i n g A l l T e a c h e r s :
Let's hear from you!
Share you classroom experiences,
the joys and little daily triumphs of teaching,
the good ideas that come to you
as you creatively make your way
through another challenging school day.
LitTunes warmly accepts contributions
from our readers. Here's my address:
chris@littunes.com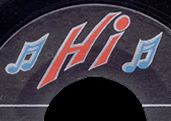 LitTunes was launched in 2007.
We invite you to come back often.
You are warmly invited to participate, too.
Contact Chris Goering by E-mail at chris@littunes.com